FlexStack RO500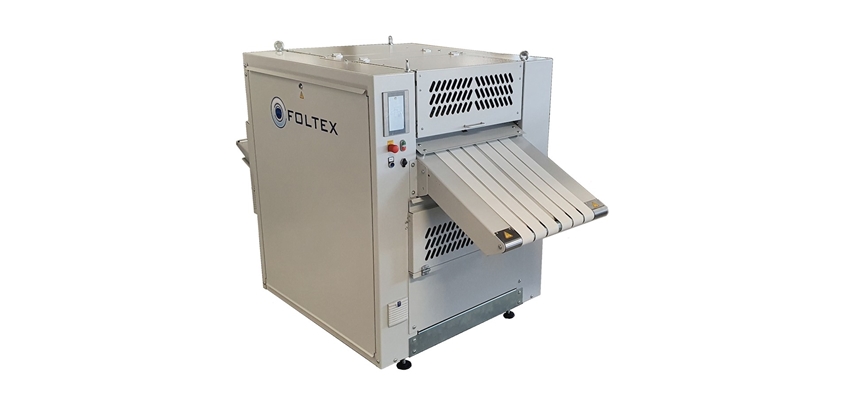 High speed folding and stacking (or flat stacking only) of face cloths and other mall pieces like microfibres, wipes and towels with first class stacking results. Able to make up to 2 folds.
Stacking is done by electrical high speed roll off system. Capacities up to 2500pc/hr can be reached.
The FlexStack RO500 is available in lineair or return feed delivery conveyor and available with an automatic bundling unit.